Listening to and viewing comments
When you first open a VoiceThread, tap the play button at the bottom of the screen. This will begin playing the comments on this slide in order. You can also tap the identity images in the conversation channel on the left side of VoiceThread to quickly move from one comment to the next.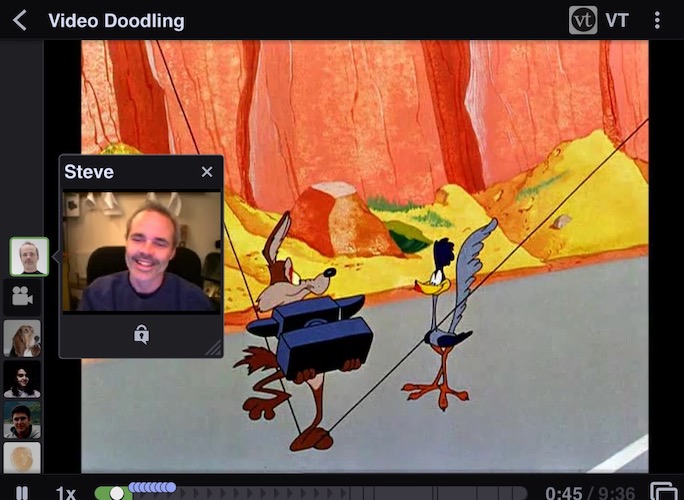 Tip: When you're viewing a video or text comment, tap and drag the bottom-right corner of the comment bubble to resize the window, and drag it around the screen with your finger if you'd like it to appear in a different position.